Why specialize in food, drinks and interieur photography?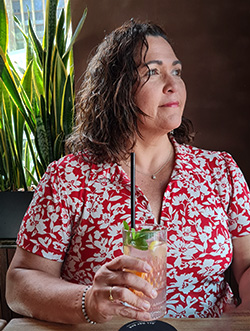 Creativity has always been a big part in my life. I've always enjoyed taking a lot of photos, cooking, and playing guitar.
So, after moving to Belgium my dream of cooking became reality by studying to become a chef and I opened a Brazilian café that I had for many years. I decided to stop this activity to focus more on artistic creativity while expressing my passion of food and telling stories with my pictures.
I  experience the problems to run a company.  I understand your pain and worries.
I  have a different taste of food and every cook knows that seasoning is a must. In Brazil we live outside, we are loud, and we love color. People and family are a must. 
I have been raised by my family and all mothers around my home, we use to live in the same street with the same friends for more than 20 years, and when I come back to visit them, we will always have a party to try to get together with as many people as possible.
Life is precious and everybody has a unique story to be told
The first requirement is detailed and creative planning.
If you fail to plan, you plan to fail.
Planning is a crucial part of visual storytelling, as a photographer needs to use these visuals strategically to bring over certain emotions or implications.